Translation Projects
Muslim School
Recently after the translation of one of our books, our translator who teaches English at a local Muslim school was able with the principals' permission to get these books placed within the school. Now give that some thought. The grace of God enabled us to place Christian literature that expounds on the gospel in a Muslim school. As Henry Neufeld, our publisher said,
"Who's to say that only Christian students will read these books and not Muslim students, as well."
Books for Haiti
The translation project was finished, and the books were shipped at the end of September. A few of the books arrived in November, but the rest seemed lost. We were almost ready to give up and send another shipment of the missing books. Then four months later the books arrived. Finally, we could provide 90 books to the 90 pastors that make up the Evangelical Baptist Association of Churches of Haiti, in their native language. What is that saying?
"God's timing is always on time."
Project for Bangladesh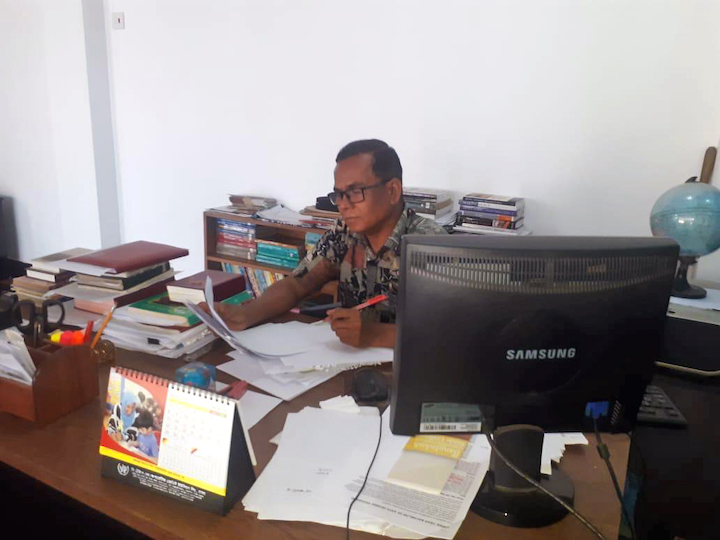 Open Doors publishes a list of the 50 most persecuted countries. World Prayr has a presence in several of them. One of those countries is the country of Bangladesh. The pastor that we work within Bangladesh is in one of the most persecuted areas throughout the country. During times of political unrest, it is often not safe for Christians to go into these Muslims controlled areas.
We cannot ship books into the country. In order for the pastor to obtain the books we provide him with in order to pick one to translate, we have to send them to another country in which he then takes the books back to Bangladesh. The pastor we work with has chosen his first book to translate. This will be a new experience for us as the books will be translated and printed in country. The translation work has already begun, and when finished 250 books will be printed and distributed.