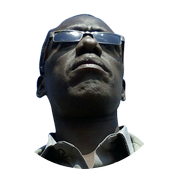 "Through journeying with the World Prayr Ohana I've been blessed with a number of resources. "
Solar power for my church, myself and my community. Along with rebuilding my church, to a keyboard, sound board and teaching resources.
I have, also received definite easy and simple understanding of the gospel of grace. I'm so grateful for the teaching of God's grace, the good news of Jesus Christ, that say.....the work of Jesus Christ was sufficient in and of itself. I have used these teachings and insights to teach and teach again and again.
- Joseph Koech, Kenyan Pastor, Two Churches